For many of you reading this, it might actually be the first time you've come across the term "building designer". Don't worry about it, because most people don't actually know the difference between an architect and a building designer. 
To put it simply, they actually perform the same basic services — they both design buildings. They often possess similar skill sets and at times even possess similar qualifications. 
One key difference however, is that architects are required to be registered and licensed by a State-based architecture board. In contrast, there are many parts of Australia wherein building designers can operate without any form of license or registration.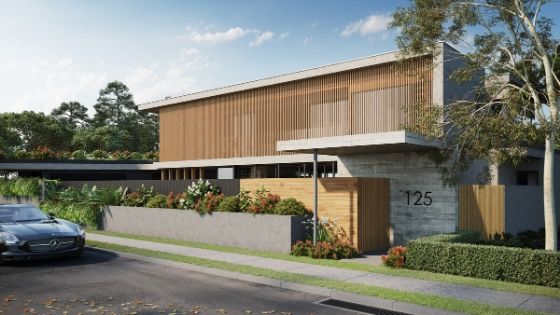 Architects tend to charge more at around 7-10% of the project cost (on average). On the other hand, it would normally cost around 3-5% of the project cost to hire a building designer.
Alternatively, if you are getting your house deigned and built you could get in contact with a building broker to save money, read this article about what is a building broker to see how.
Architect VS Building Designer?
It would really depend. A great design can come from either one of the two. Even when it comes to finances, the more affordable option will still be decided on a case-to-case basis. Although the trend is that architects are more expensive, certain building designers could actually end up costing more to hire. The best option is to keep an open mind, do your research, and choose a credible architect or building designer whose style you like, and whom you can afford. 
Building Designers

Architects

No particular formal education required; many come from design backgrounds

Tertiary education required; must have completed a five (5) year course in architecture 

No licence requires in Western Australia, ACT, New South Wales, Southern Australia, and Northern Territory

Required two (2) years of field experience, licensure examination, and registration

Typically charges 3-5% of project cost

Typically charges 7-10% of project cost

Both are capable of creating stylish, efficient, and functional designs.

Designs from both must pass building standards and regulations.
Building Designers
Building designers can have diverse backgrounds, with most coming from an education relating to design. Some even have degrees in architecture (but remain unlicensed). Formerly known as a "draftsman", these people provide most if not all of the same services in construction and design as an architect. 
An important distinction between building designers and architects is that in many places, there are no required qualifications, licenses, or registration to work as a building designer. 
Some examples of these places are Western Australia, the ACT, New South Wales, Southern Australia, and Northern Territory. In those places, building designers are not required to complete any particular tertiary education (although many of them do come from design backgrounds) and they do not have to pass any tests to operate. 
Not to worry, however, because many of them design beautiful homes that are both sustainable and functional. Whatever they design will also have to keep up with the government standards of building and planning. 
If they could not pass those regulations, their designs would not be accepted and their projects would not be built. In addition, there are areas such as Victoria, Tasmania, and Queensland, that do require building designers to be certified or hold licenses. 
With building designers, it is a good practice to look for those that are members of different associations, such as Building Designers Australia (BDA) or the Building Designers Association of Victoria (BDAV). 
Aside from an increased sense of credibility, it's likely that these organizations require continuing professional development (CPD) — these building designers will likely have to keep updating themselves with the latest laws, events, and issues that may affect their practices.
Architects
Architects take five years of formal tertiary education to get a degree in architecture. They study numerous subjects on architecture and related fields, including both the technical and artistic aspects of building design. 
After studying, they need to work for two years in the industry before they can take a licensure exam and get registered as architects. All of these are required for someone to officially refer to themselves as an architect. 
Architects can design both the exterior and interior of buildings. They can design different kinds of buildings, usually being the main player in the creation of plans, drawings, and renders of many types of projects. 
Though this does not apply in every case, architects tend to have more experience and show a larger propensity for producing higher levels of design compared to building designers.
Homes that were built by architects tend to be more expensive and desirable because they often sport unique designs that are both aesthetically appealing and more energy efficient. They tend to use better materials as well. 
Architects may even offer a carefully advised floor plan in order to maximise space and optimize the use of light and ventilation. 
More often than not however, they are more expensive to hire. They may charge differently depending on how much of the project they work on, how long you have them on the team, and what exactly they would be doing.
 More experienced and well-acclaimed architects tend to be more expensive to hire.