Hamptons is a classic house design inspired by the beach houses along New York's famous Hamptons Coastline. It's classically white, has a nautical theme, and has that relaxing and clean appeal to it. Common designs usually focus on large open spaces for outdoor entertainment.
From shabby but chic beach house design, Hamptons style homes have progressed to a more classical design that reflects today's modern age combined with timeless sophistication and elegance. Plus of course, the relaxing atmosphere that the seaside and crashing waves have to offer.
Luckily, you don't have to be in New York to achieve this because you can apply the design basics and achieve the look whether you're living along Australia's beautiful coastlines or just even in the suburbs. However, the cost of a new home in a hamptons style can add up as it is only just starting to come in to mainstream fashion.
How to Achieve the Hamptons Style Look
Achieving the style should be easy as long as you know how to incorporate the right elements and integrate them in different parts of your home, whether it's indoors or your outdoor area. Hampton's style homes revolve around the relaxed feels that remind you of a beach-side location, so basically a lot of white paint and weatherboard to use, and any accessories that remind you of the sea.
If you're considering a Hampton's design-inspired home, below are some tips that you can follow for your home exterior:
Location is a critical factor
There are many Hamptons-inspired design that you can apply to your home's exterior but the style will still largely depend on where you live. Sleeker style and darker colours will fit an urban setting, so think of dark grey and a bit of lighter shades for highlights here and there.
Those who are lucky to live in the coastal areas on the other hand, can use softer motif and more weathered tones for the exterior paint.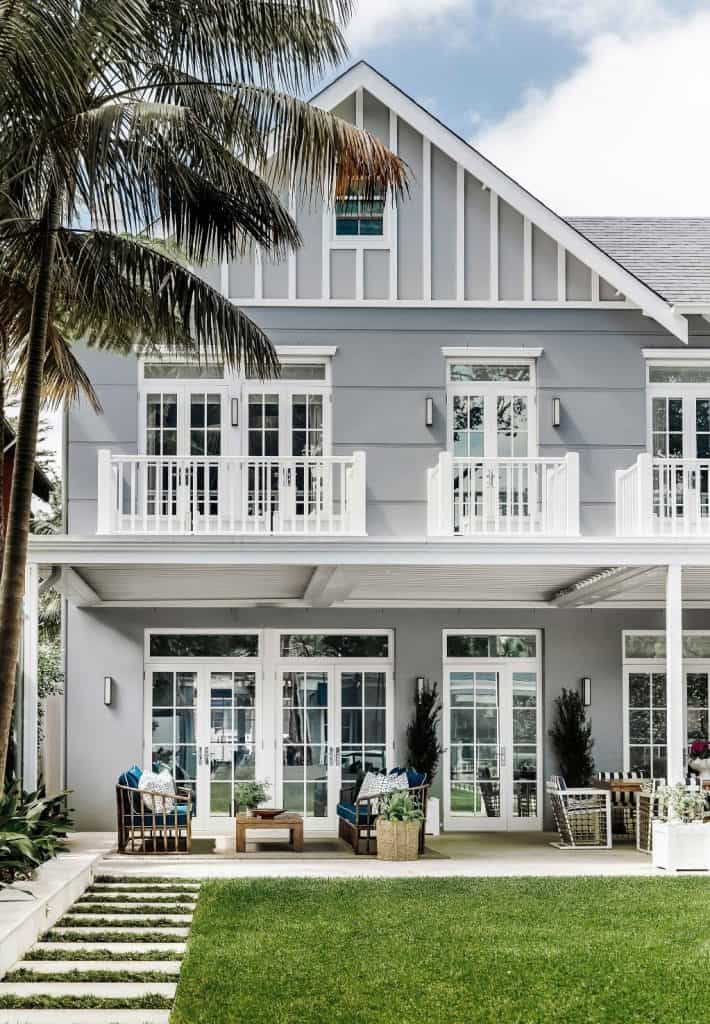 Use weatherboards to complete the look
Weatherboards used to be long wood planks which were used to clad beach houses to protect them from the harsh winds and salty sea air. Because they were made of wood, they used to wear out pretty quickly and had to be frequently replaced. Thankfully, that's no longer the case today and modern weatherboards are manufactured to be sturdier and have lower maintenance requirements.
This is the secret to completing the look of your Hamptons-inspired home because weatherboards combine the style's two striking features: texture and colour.
Use calming neutrals such as linen, cream, white, blue and grey, which are colours that remind us of yes, the beach. All the elements of the coast such as the sea, sand and the shells. But when using this colour scheme, keep in mind to use contrasting colours for your roofing and corner trims.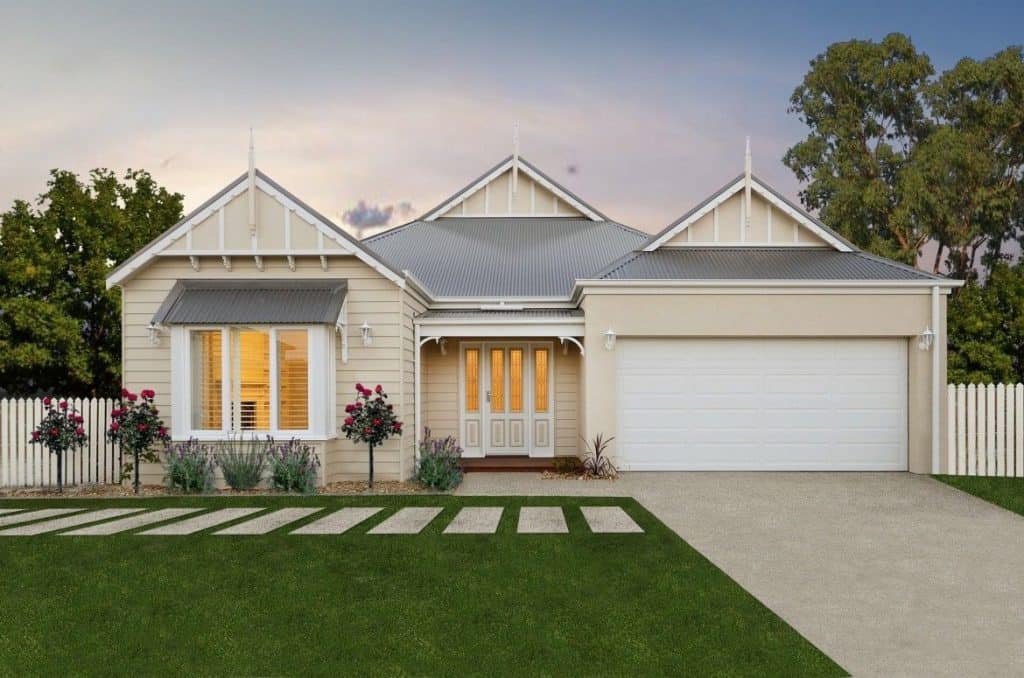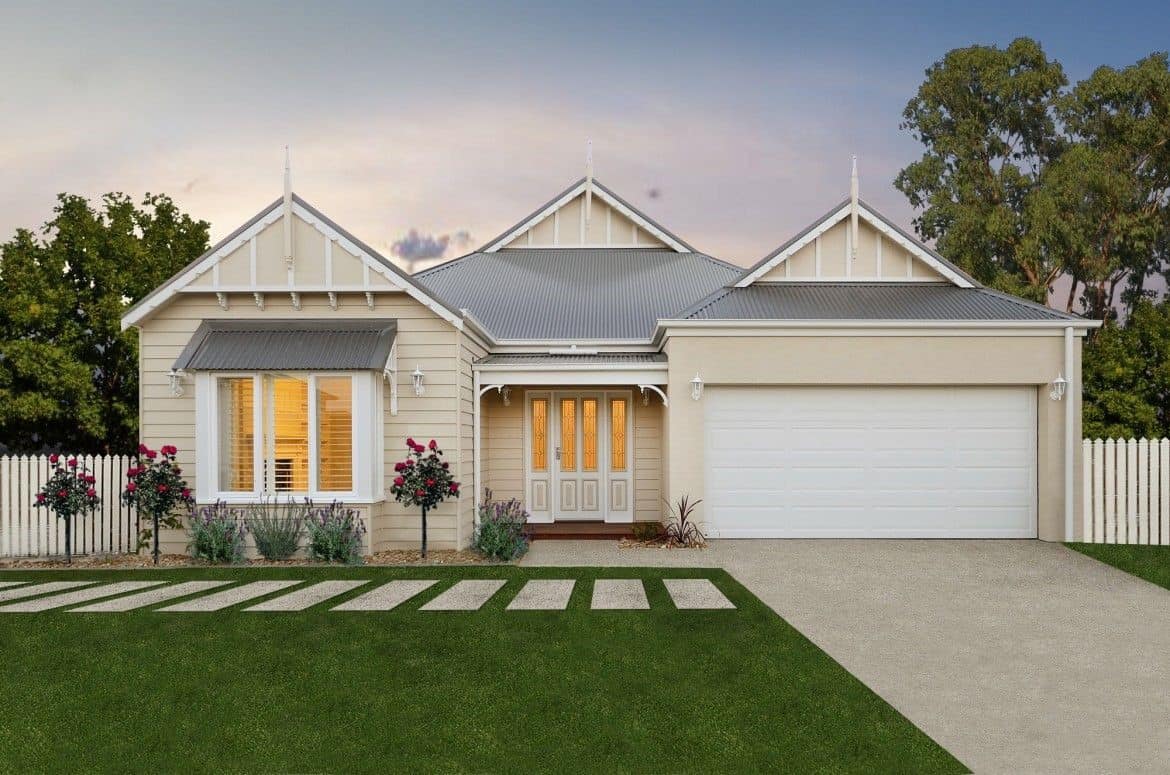 Go for coastal colours
Hamptons style is all about coastal living, so a seaside colour motif will complete the look. Try keeping it as clean as possible going for neutral tones such as creams and light greys for cladding, white for trims and edges, and duck-egg blue for highlighting and accents.
You can make it look more stylish and modern by combining white trims with pale-grey cladding, or a more contemporary look by adding black highlights and trims on white weatherboards.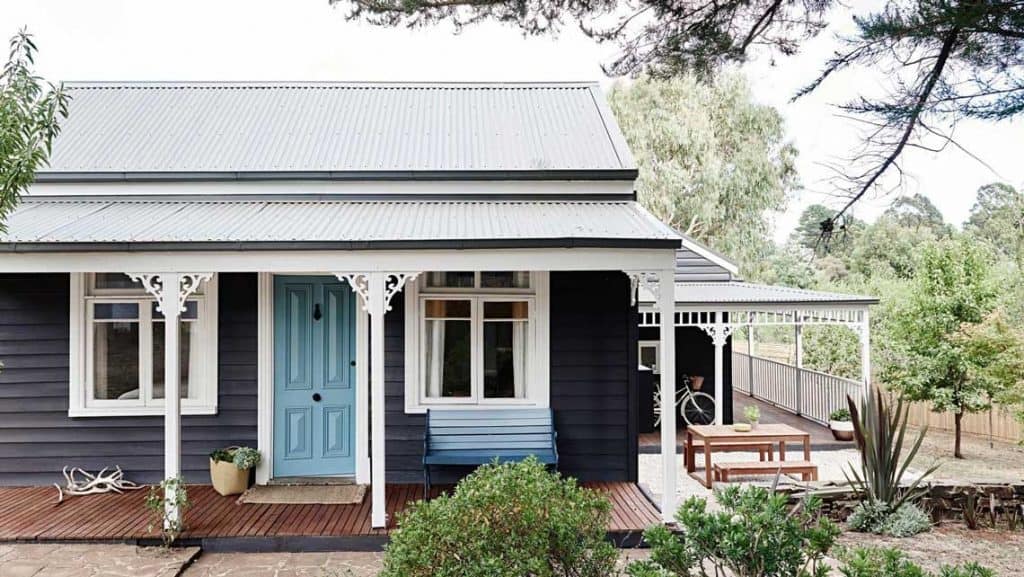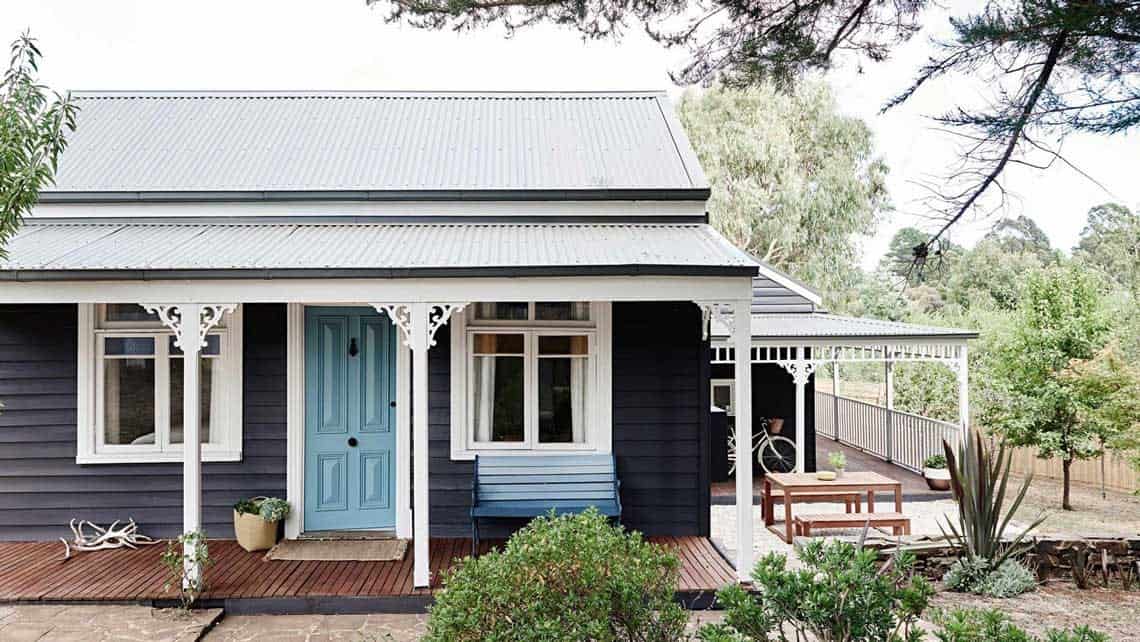 Add intricate details
What makes Hamptons beach houses unique are the details and embellishments that come with it. To truly achieve your Hamptons style dream home, complete the look with pillars, window trims, or beautiful balustrades. If you want privacy or want to have a total control of the shade and lighting while staying true to the quintessential essence of the Hamptons lifestyle, you can always line your windows with sheer curtains or shutters.
Lighting matters
Everyone wants to come home to a warm, welcoming abode. You can add that soft welcoming glow through lighting fixtures and by simply choosing the correct light bulbs to install. It will make a huge difference to your home and if you want, you can even add outdoor lanterns at the sides of your front door to achieve the look.
You can use materials such as brushed steel, brass, or wrought iron to give it a more rustic look. As long as it's not too reflective or shiny, it should work. As for fixtures, it's best to go with clear or frosted glass for a stunning look, and pair it with light bulbs that emit warm, soft light.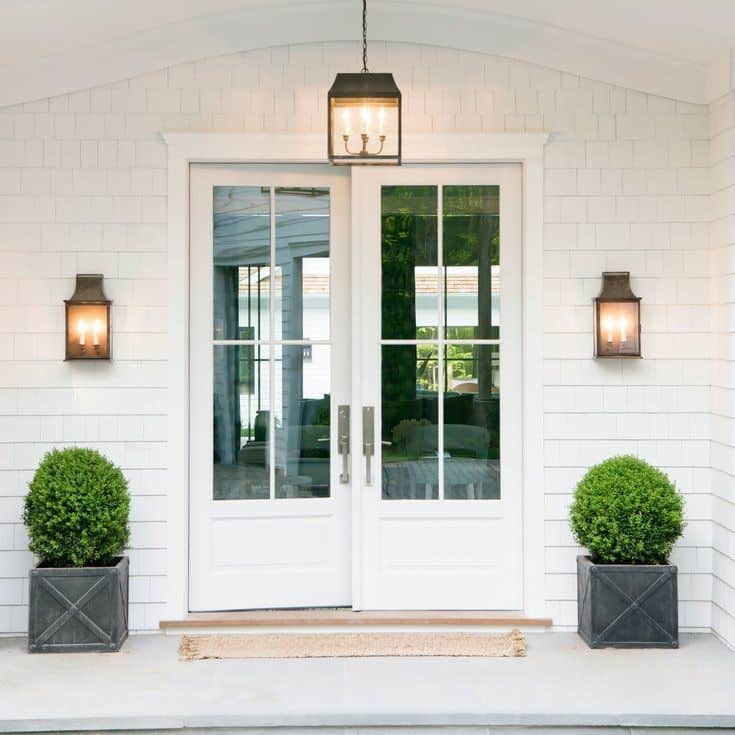 Get that green thumb going
Landscaping is a good addition to any home's façade and it will definitely work with your Hamptons style home. Instead of using native Australian hardy plants, go for blooms such as wisteria, star jasmine, or magnolias, to soften the appearance of your home.
If you don't have a garden bed going, you may want to get your gardener's hat on and use planters or flower beds that you can buy from your hardware store. You can use white, timber planters to keep that pristine landscaping look and to complement your home's architecture. You can even put in trellis or wall hangings, which will look nicer with small fruit trees or climbing vines.
Invest on outdoor furniture
Hamptons homes have that look about them that makes you want to throw small parties or barbeque dinners. It's a good style for outdoor entertaining, so you might as well invest in sturdy and good quality outdoor living furniture.
Get an outdoor setting that's durable and will last all kinds of weather, may it be the harsh Australian sun or the sometimes endless rain we get during spring or summer. If you have budget to spare, you can even have an outdoor kitchen with fridge installed, and an entertaining area and stocked bar.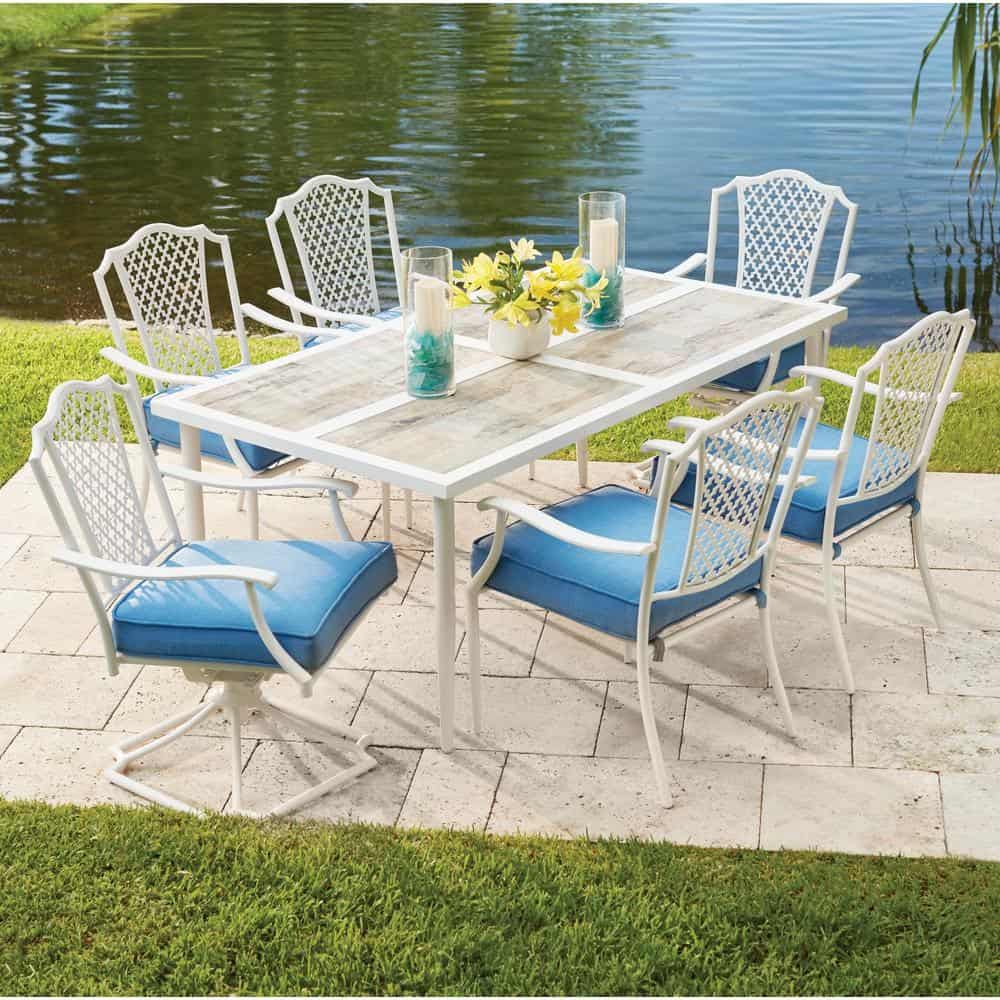 The roofing will say it all
Interior décor isn't what only makes a Hampton style home authentic. It's also about its exterior impression and its street presence, which you can achieve starting with a stunningly standout roof.
Tiled roofs are what you need to complete the look of your Hamptons inspired home. Roof shingles are often used with high roof pitches, and this is what's going to give your Hamptons home the aesthetics that it needs. While it's traditionally made with slate or timber, modern roof shingles are now made with cement for easier maintenance.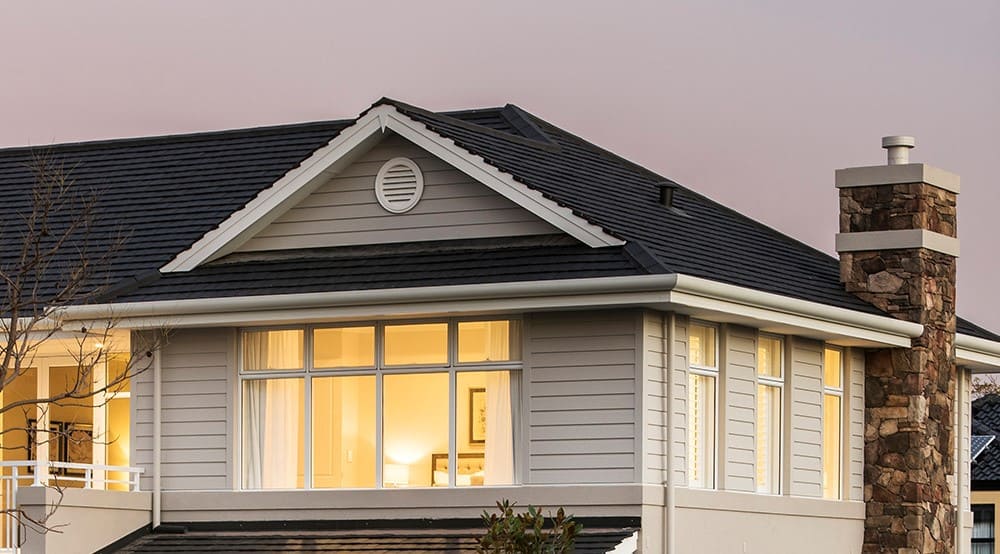 Accessorise and decorate
It should be easy to decorate and achieve a Hamptons style home. The secret is just introducing some coastal aspects because in the first place, Hamptons is just basically a luxurious beach house. make sure to declutter your house so its nice a spacious.
Add ornamental items, big and small, such as blue and frosted bottles, driftwood, shells, any nautical themed items such as pictures framed in driftwood border or a white wooden picture frame.
Timber Furniture
 Timber furniture will complete the exterior facade of your Hamptons style inspired home. But, be aware that your funiture will fit in each room size. Adding a rustic oak or white, lighter coloured table in the entertainment area, or a chair swing in your verandah are just some of the things you can do will work.
If you're going to add an outdoor lounge, keep in mind to use relaxed fabrics in nautical blue or neutral colours. Light stripes will work too. If you opt for lighter fabrics, in neutral or white, it will be easy to play with colours by adding cushions in different shades of blue.
Hamptons Style Homebuilders:
Perth:
Oswald Homes
366 Scarborough Beach Road
Osborne Park WA 6017
Phone: 1300 217 663
WB Homes
129 Hasler Rd, Osborne Park WA 6017
Phone: (08) 6365 4060
info@wbhomes.com.au
Sydney:
Betterbuilt Homes
Unit 21, 9-12 Lambridge Place, Penrith NSW
Phone: 1300 100 922
Quinn Homes
15 Munros Ln, Glenorie NSW 2157
(02) 9652 2001
Melbourne:
Boutique Homes
81 Lorimer Street Docklands,
Victoria 3008
Phone: 03 9674 4500
Long Island Homes
10 Wallace Ave, Point Cook VIC 3030
1800 604 011