What is the Purpose of a Building and Pest Inspection?
Building Inspection is done to identify construction defects or faults before you buy the property. you can either do it with a
final inspection checklist
or get a professional to do the job.
It checks the current structural integrity of the building to ensure that you are aware of any problems within the structure, which may require repairs. The Building Inspector will keep an eye out for potential problems with materials or workmanship.
What Does Building Inspection Cover?
A building inspection includes a visual examination of all accessible areas of the property, including the roof, walls, ceilings, floors, windows, doors, foundation, and any visible structure.
The Inspector will also check for signs of pests or water damage and use special equipment to test moisture levels.
The condition of the property includes walls, ceilings, floors, windows, doors, roof, and eaves
Whether the property has been built to approved plans and specifications
If any building work has been carried out without the required permits
Compliance with disability access rules, building codes, and other legislation.
Whether any unauthorized repairs or renovations have taken place
Whether anything has been built over or cut into footpaths or roads without permission
Compliance with electrical, plumbing, stormwater drainage codes
The presence of asbestos or other hazardous materials
Whether the property is built on filled land, wetlands, or on stumps.
Compliance with all relevant legislation including disability, building, and planning regulations
Whether your council requires an inspection of the property before you move in
A proper inspection will also require an exterior check for termites, damp proofing, and ventilation requirements
A clear explanation of any defects found and photos
A building inspection checklist will check the exterior and interior of the property. It is important to remember that a building inspection is not a warranty or insurance policy – it is simply a report of the condition of the property at the time of inspection.
Home Inspection Services Perth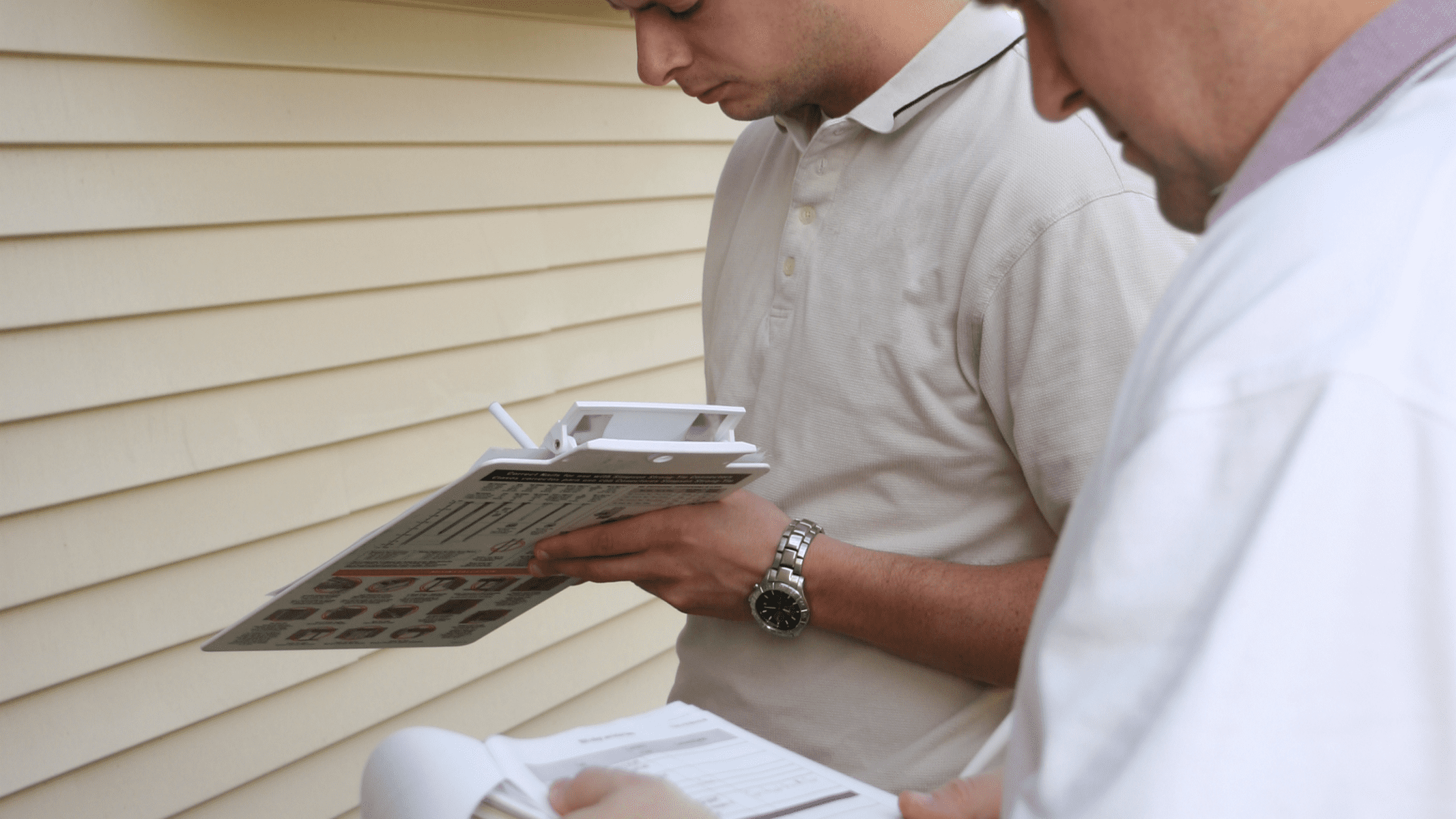 To get started the first step is to find a qualified and licensed Inspector who can help you assess the condition of the property. You can search for an Inspector in your area or have a look at these companies below:
David Elder Building Inspections
A Building Inspector based in Perth with 40 years of experience in the industry. Specializing in Pre- Purchase Building and Pest Inspections.
Their services include basic structural pre-purchase building inspection as well as a more in-depth inspection, comprehensive structural building inspection, and timber pest inspection. You can reach them through the details below.
Structural Pre-Purchase Building Inspection (from $300)
Structural Damp Issues
Roof
Ceiling Frames
Footings
Floor Structure
Floorboards
Structural Steel  (Lintels and Beams)
External Retaining Walls (over 700mm Height)
Comprehensive Structural Building Inspection (from $400)
Primary Elements Inclusions (as shown above)
Gutters and Downpipes
Frames, Door and Window
Moisture Testing
Defects to Cabinetry and Tiling
Accessible Roof Cover and Flashings
Visual Appraisal of Electrical Fixtures and Plumbing
Timber Pest Inspection (from $200)
Keystone Building Inspections
A building inspector in Perth, offering pre-purchase building inspection with detailed reports emphasizing areas of concern. Providing customers awareness to ensure you get your money's worth. With proper adherence to the Australian Standards for Building Inspections, AS4349.1.  Services include structural Pre- Purchase building inspection, comprehensive along with many other services listed down.
Structural Pre-Purchase Building Inspection
Ceilings
Retaining Walls
Sub-Floor / Slab
Roof Frame
Walls – Internal / External
Pre-Purchase Comprehensive Building Inspections
Fences
Cabinets
Sub-Floor / Slab
Retaining Walls
Walls – Internal / External
Roof Internal / External
Electrical / Plumbing Overview
Paving & Pergolas
Ceilings Doors & Windows
Gutters & Downpipes
Other services include:
Dilapidation Reports
Practical Completion Inspection
Structural Building Inspections
Construction Inspection
Pre-Purchase Structural Building Inspections
House Calls Property Inspections Pty Ltd
Housecalls is a licensed builder based in Perth with more than 40 years of expertise, a company that delivers the best report for your property! They offer various services such as the pre-purchase building inspection and also more in-depth building report.
Pre-Purchase Building Inspection Services
Inspection Report for:
Roof
Walls
Ceilings
Joinery
Floors
Swimming Pools/Spas
Outbuildings Storage 
Plumbing
Electrical
Paving & Driveways
Other services includes:
Pre – Purchased
Construction
Help & Advice
Investigative Report
Are Building and Pest Inspections Worth It?
A Building Inspection by a qualified inspector offers you an opportunity to make important decisions about your contract before completion. It may even help avoid costly rectification work, which you would otherwise only discover after settlement.
Rather than waiting for problems to show up during the 'settlement' period following your purchase of the property, it is often better (and cheaper) to find out from a
building inspector
early if there are any issues that need attention before settlement.
Building Inspection is a critical part of the buying process as it can help you avoid costly repairs in the future. It can also give you an idea of how much maintenance and upkeep the property will require. By identifying any defects or faults in the property, you can negotiate a lower purchase price or request that the seller fix the problems before you buy.