The term "Project Home Builder" refers to a builder business with high volume, building a large number of houses. They achieve this efficiency by using a pre-made set of designs, in order to minimise cost. Often, project home builders have their own catalogues or brochures containing options for customers to look at and choose a floor plan from.
Sometimes, you may be offered options about the facade of your home (often from a set of ready-made designs), the size of your windows, or the use of materials such as choices between bricks and render for the walls or tiles and metal for the roof. Many times however, these choices are limited.
This is done with the intent of making the home building process more economic through mass production and delivery.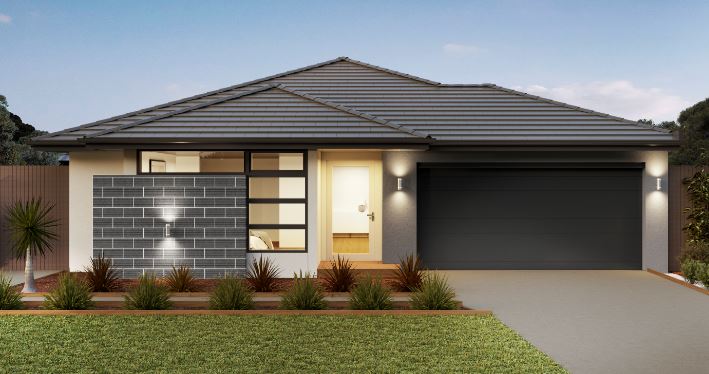 Advantages
Project homes are economical, in that they often cost less.

You have a lot of security, since you can visit their display villages and see exactly what you'll get, and there is little worry about non-completion. 
Disadvantages
There is a possibility of building a home that don't fit your needs or doesn't optimise (or sometimes is not compatible with) your site.

Project homes have limited options for design customisation.
Advantages of Hiring a Project Home Builder
The most important advantage to hiring a project home builder is financial. Particular design options become limited for the client, but the affordability of having a home built increases drastically. Hiring a project home builder is a very common choice for those that would like to build, since often it comes out even cheaper to hire them than to self-build. 
The second advantage is almost equally important — peace of mind. Project home builders produce a high number of homes and often have a strong and diverse company structure in order to produce them. Companies operate at large scales, with ample resources, so you generally won't have to worry about any issues in the project home builder not being able to deliver. 
Additionally, since they use their own designs, you can visit homes that have already been constructed that look almost like the ones they will build for you. To see exactly what you'll be getting, you can simply visit the company's projects that have already been completed. Sometimes, there are what they call display villages that you can visit to see samples of the homes they have built. 
Downsides to Hiring a Project Home Builder
As mentioned previously, the natural downside to hiring a project home builder is the limited options when it comes to the particular design of your home. There are usually few choices when it comes to making the design of your home personal. 
It can happen that your project home builder does not offer designs that suit your specific needs, such as the size, function, and arrangement of rooms. Utilising solar design for natural light and optimising ventilation to minimise the use of cooling and heating systems are great ways to save on costs for the long term. Designing rooms and spaces that are specific to their intended function are also the best ways to ensure comfortable living.
It is also possible that their designs will not be optimal or even feasible for your building site; in fact, if the building space on your site is not flat and rectangular, it might be difficult for a project home builder to use their designs. Some project builders might inform you that building a home with their designs will cost more or might not even be possible if the site is on an incline or has an unusual shape.
In those cases, you may have to look for another project home builder who offers designs that can accommodate your needs and your site. 
Making Your Choice
Don't hesitate to visit display villages to get a look at what your project home builders have to offer. It is recommended to have a 3rd party designer or builder come with you to give advice about the homes you see, as well as how they can fit into your building site. Don't be discouraged if the project homes you see aren't very appealing to you — there are numerous project home builders that offer different types of homes, so be sure to look around before making any final decisions. The same advice applies even if you like what you see. Explore your options and consult independent experts. 
For many, a project home is a great option, because of its advantages in terms of finance and security. It's important to know what you want and find out whether or not your project home builder's designs can meet those expectations. It is entirely possible that the pre-made designs that a project home builder can offer will meet your needs. After all, many people opt for project homes, living happily and comfortably. As your home is a big investment, you want to make sure that you get something you can be happy with for the long term.