A pergola is a great way to enhance your property and create an area that can be used for relaxation or entertaining. The addition of this type of structure also enhances the overall value of your home as well as makes it more beautiful.
Different councils may have different rules about building pergolas or other similar structures, so it's always best to communicate well with your local council to see what kind of approval you need.  
Before doing any construction work, it's always best to make sure that you have approval from your local council for the job.
In some cases, your council might not require approval. This could be based on the project itself or the council's particular rules about building.
Regardless, it's always good to make sure with your council so that you can avoid any penalties. 
Is Council Approval Needed For A Pergola?
Although requirements may vary from council to council, the intended dimensions of the pergola itself are usually what dictates whether or not approval from your council is required.
This process can be done at the same time as applying for a building permit. It is important that this step happens before any construction begins for additional requirements or standards that need to be met depending on where you live. 
Some plans that would require council approval for your pergola,
If attached to your home

Have a roof

Floor level 60-100cm above ground level

25 sqm or more

Take up 15% or more of your home's total ground area

A wall 1.4m or higher

Floor that is high enough to need railing (possibly a second floor)

90cm away from your neighbor's property
Your home location might also require you to contact your council if you live in an area under heritage conservation or in an area that is prone to bushfires.
Keep in mind that any of those rules can vary depending on your council. To avoid any trouble, it might be best to contact your council to find out what their requirements are.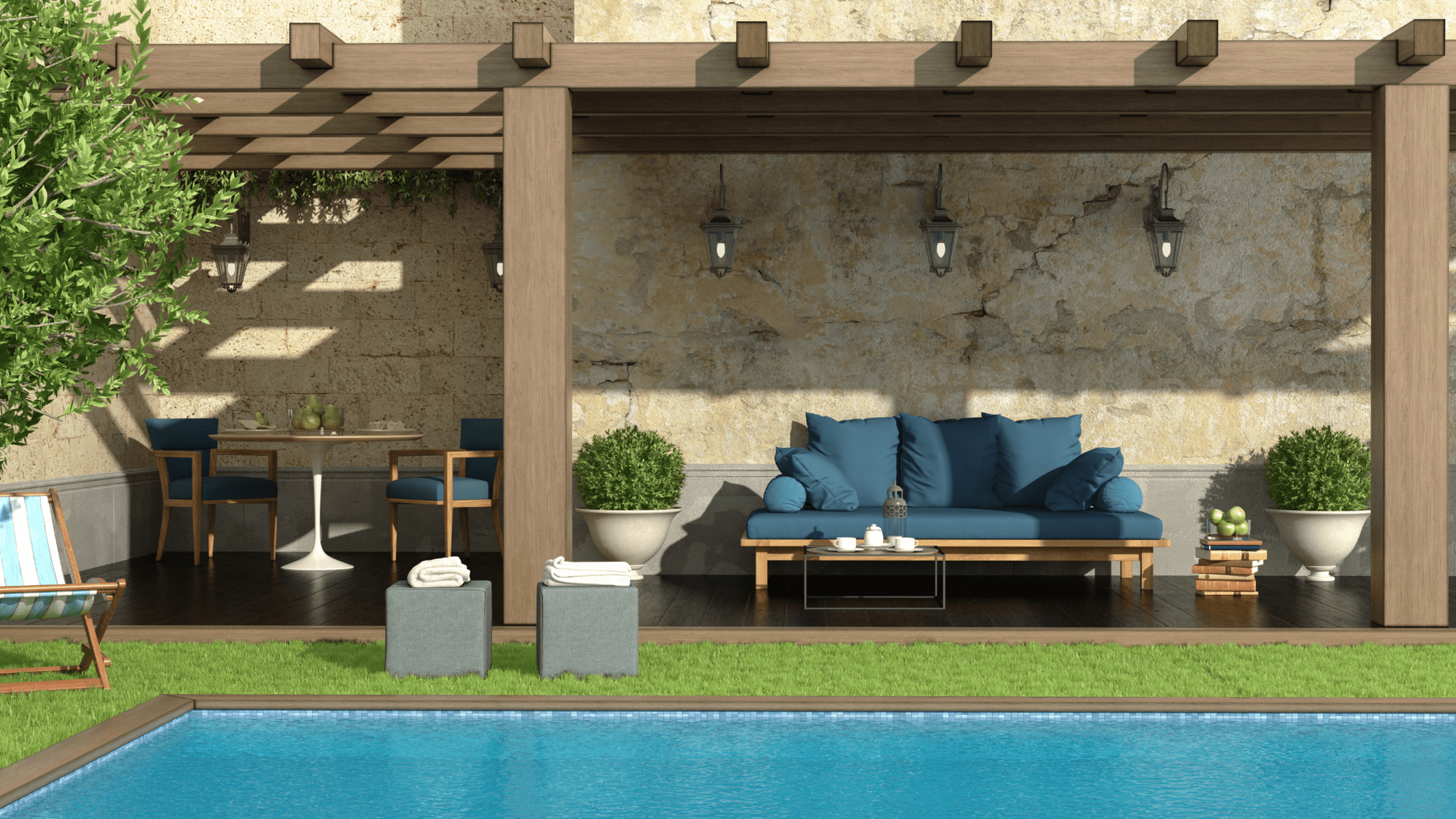 What Permit is Needed For a Pergola?
Generally, it will be a planning permit and/or a building permit. While a planning permit will require your compliance with standards regarding design and possible boundary issues, a building permit will be more about the actual safety of the structure and the details of its construction.
It would be the most prudent choice to contact your council for clarification no matter what. To avoid any fines and to eventually create a pergola (or veranda) that you can be happy with, it's best to take careful steps in planning and construction.
If you decide to go through the approval process, it would be good to hire a reputable builder that can help you through it, since the process tends to be a bit tedious.
If necessary, you can adjust your plans to their requirements so that you can avoid the need for council approval.
Building a Pergola Without Council Approval?
Pergolas are generally considered an improvement to your property so you will need council approval before performing any work on them unless they are less than 25 sqm.
Sometimes, there is confusion between a pergola and a veranda.
A pergola is an outdoor garden structure that creates a shaded path or patio. It is made of pillars standing on both sides of an area (the path or patio) with cross-beams and usually having some sort of lattice on top of them.
Veranda or balcony on the other hand is an open-air structure as well, but it is fully roofed. This is its biggest difference from a pergola. Frequently, these are directly connected as "extensions" of a home.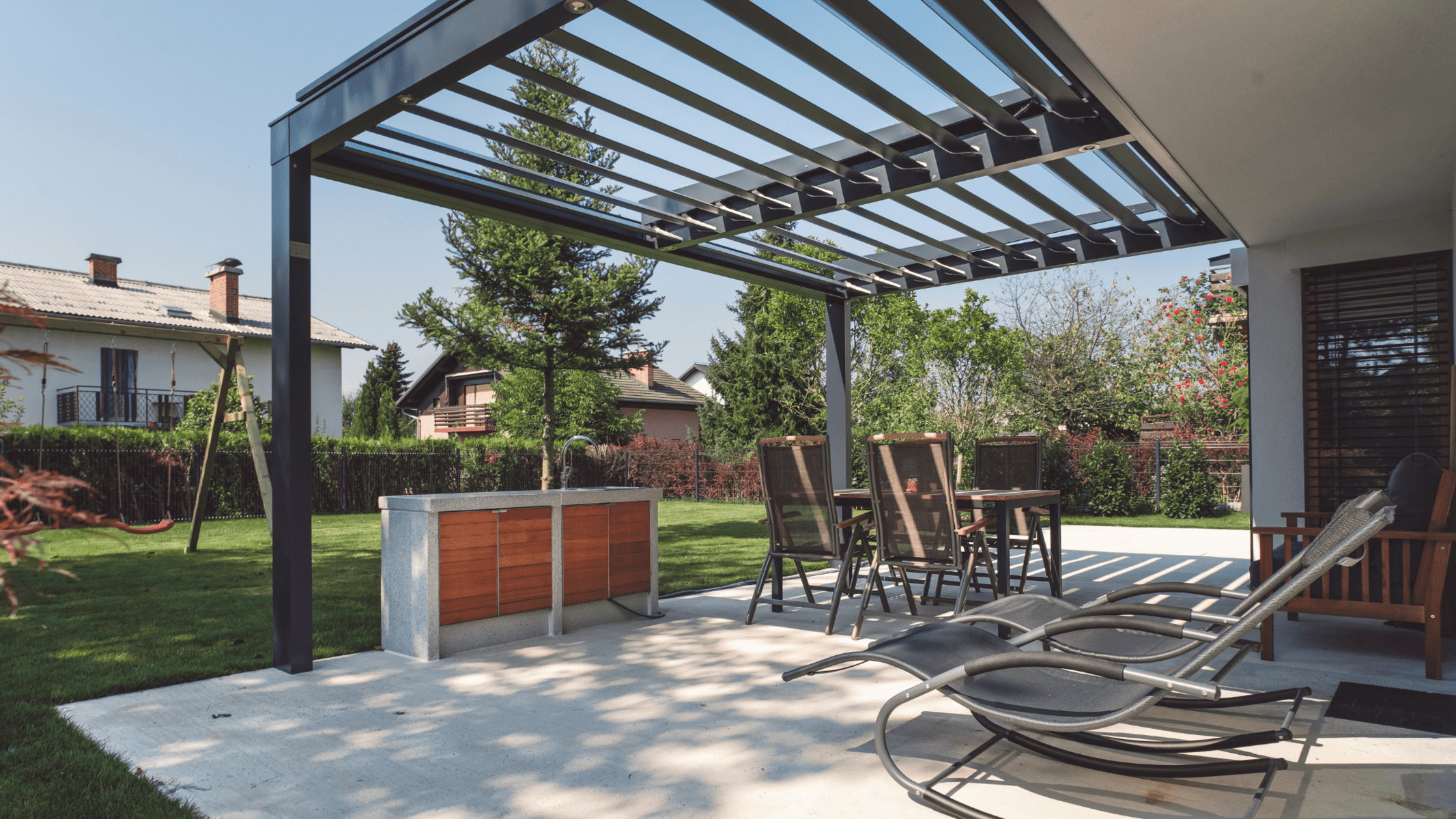 It's important to know the technical difference because it could affect whether or not a permit will likely be required by your council. 
Regulations can vary of course in this respect. This distinction can make a difference with regards to whether or not approval is required and what kind of approval will be necessary.
How your structure is defined could also affect rules about required dimensions or materials.